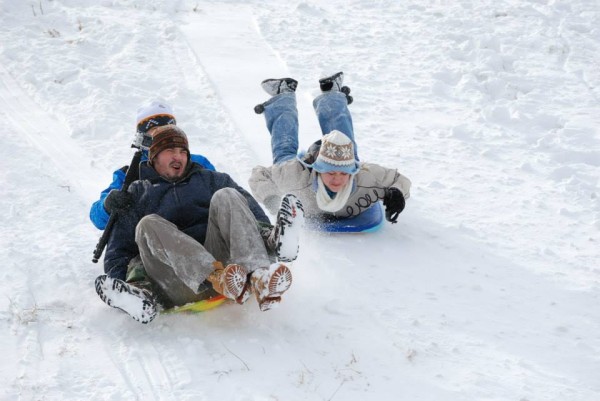 Well hello there everyone! January is done! Can you believe that? As my wife says, "Now its only 11 months 'till Christmas!"
First of all, let me update you on some social media stuff so that you can stay in the loop. Most of what happened to us in January was sent our in our January prayer letter. We just started sending them, so try not to feel too out of the loop if you did not get one! ; ) There are several ways that you can sign up to get them. First (and easiest for me!), you can go to our new Facebook page called "Chuuk Bound" and click the link that says "e-mail signup." It is safe and easy. You are able to opt out whenever you want to. Or, you can simply message me on our main web page and give me your email address. I will add you to the list. Finally, you can give me a call, or email me. I will make sure you get added.
As I had just mentioned, we have a new Facebook page! We did this because it I believe that people are more into Facebook than searching the web for our site. So, please look for us, like us, and suggest us to your friends. The more people that are following, the better!  Those are the new social media things going on.
Sometimes I think that the average person really wonders what a missionary does all day, so I am going to take a bit and fill you in on that. Then, at the end I am going to leave you with a devotional thought, and that will wrap things up! What do we do all day as missionaries? I won't fill you in on all of intricate details of my life, but I will let you know a few. First of all, no, we do not sleep in every day. I am up around 6:00am (I know that for some of you that is sleeping in!) and hitting the gym first thing. Around 8 or 8:30 I begin my study time for the day. Sarah is also up by now and doing devotions, making breakfast, etc. I study until 10:00 or so and then begin my tasks for the day. Normally that involves a lot of phone calls. Sometimes it is working on a list of people that I need to call or email. As a whole, it is me contacting every pastor in the United States (or so it seems). Sarah keeps the house nice and tidy, plans all of our delicious meals (thats why I have to go to the gym), and does a lot of other things that any other person would be doing during the day. I work until 5:00pm or so. However, after supper I am normally back in the office doing research on how to better "market" ourselves, or some other aspect of ministry. I also am learning the guitar as well. So, between 6 or 7 we all kind of settle down and enjoy the evening as a family. I know that obviously we don't have quite as rigorous or demanding of a schedule as some of you may have, but I hope that you realize that we also do not sit around all day like bumps on logs. Obviously the picture in the beginning is our exception! We had a blast sledding on our snow day! I hope that this kind of fills you in on what a missionary does during the day. It is word – enjoyable – but still work.
Ok, now for the part that I have really been waiting for. I have been continuing to study in Ephesians. I break it down verse by verse and word by word. I am further along than verse 7, but I want to share with you the amazing truth that we find in this verse. Ephesians 1:7 says, "In whom we have redemption through His blood, the forgiveness of sins, according to the riches of His grace." Often times we use this verse in a soul-winning context, and indeed it is true that sinners can have redemption through His blood. However, if you think about it, the book of Ephesians is written to Christians. So, how does this verse impact us today? The word for "sin" in this verse is not the normal Greek word that is normally used. The word used in this one, paraptomaton, means "a falling away." Only Christians can fall away from the Lord. However, God has already forgiven us, and according to verse three, has given us the grace to come right back to Him! Does this mean we should go out and sin? Of course not! However, we know that when we fall away, whether it is for a only a moment, or whether it is for a decade, God is waiting for us and has already forgiven us!
Until the Islands are His…