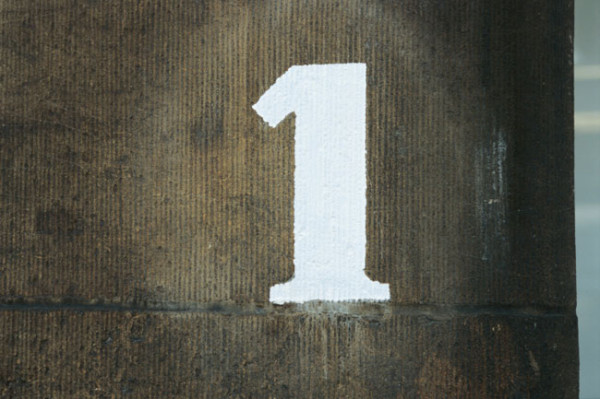 Hello there everyone! Welcome to the new year of 2014! Does it not seem like we just ushered in the new millennium, and here we are already 14 years into it! Praise the Lord. It has been a long time, too long in fact, since I have added a new blog to our site, so here it is. In this blog I want to cover several things. First, I want to tell you where Sarah and I are at currently in our deputation. Second, I want to let you know what our goals are for this year. Finally, I want to share a word of encouragement with you from the Word of God. Shall we begin?
1) STATUS:
We officially began our full time deputation in October 2013 when we returned from Chuuk. Since then we have had the privilege to be in two missions conferences. The first one was at our home church: Good News Baptist Church. We were officially commissioned as missionaries out of Good News, and I was ordained at the end of the conference. They also took us on for full time support. We were invited to a December missions conference in Henderson, NC where we enjoyed a fabulous week at Gospel Independent Baptist Church. They too took us on for full time support! God has been good to us in the first few months.
2) GOALS:
As much as we love being on deputation, visiting new churches, meeting new people, etc., this is not what God has called us to do forever! Therefore, we have some goals for this year. Goal number one is for us to begin filling up our meeting calendar even more. We have a few meetings here and there, but we have yet to become "booked." Goal number two is to get you folks involved even more! I am making an extra effort this year to become even better at updating our social media, getting out prayer letters, and recruiting more and more people to get involved in Chuuk! The third goal we have this year is simply to bring all honor to our Savior, Jesus Christ. We want to be closer to Him this year than we were last year, and we want the pattern to continue.
3) Encouragement:
Let me leave you with a final word of encouragement. I am reading in Ephesians for my devotions and the other day I began to really study Ephesians 1:3. It states: "Blessed be the God and Father of our Lord Jesus Christ, who hath blessed us with all spiritual blessings in heavenly places in Christ." Let me break it down briefly and simply. When it says that He "hath blessed us…", it means that it is a done deal. Not, "He wants you to wait for blessings," or "He may possibly bless us," but that there was a specific point in time that God bestowed upon us blessings. They aren't just any blessings, however, they are spiritual blessings. That means that as Christians, we do not have to ask for grace or peace or mercy – we already have them! Anything and everything we need is "in Christ!" So, for this new year remember that we are already blessed beyond measure and our fulfillment is in Christ alone!
Until the Islands are His…