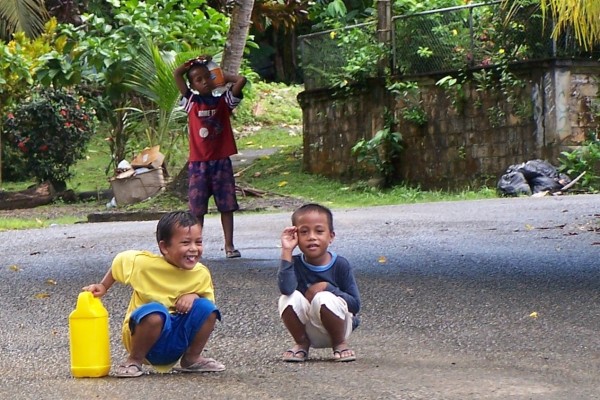 Romans 15:21
"But as it is written, To whom He was not spoken of, they shall see: and they that have not heard shall understand."
Sarah and I have claimed this verse as our ministry verse because this one verse alone sums up the entire reason that we have a desire to reach the Chuukese people!
Do you know whats the smallest state in the U.S. is? It is Rhode Island. Rhode Island is over 1,000 sq. mi. For a state, that is pretty tiny. Now, imagine taking a pepper shaker and shaking it one time into the pool. That is about what Chuuk looks like on a map! The state of Chuuk is made up of 50 individual islands. Some are within a big lagoon, while a good number of them are very far outside of the lagoon. If we were to take all of the islands and squish them into one big island, do you know how many square miles it would consist of? 49.2 to be exact! THAT is super tiny! For all 50 islands that make up this beautiful state, Sarah and I only know of 4 good Baptist Churches. Three of those churches are on one island alone! That means that about 48 islands do not have a constant Gospel influence.
That is where our verse comes in! We want to reach the ones that have never heard a clear presentation of the Gospel! When the Gospel is proclaimed, it gives people the power to see and to understand. This is our goal. So, who do you know that doesn't have the Gospel. There is always someone just around the corner waiting to hear. You ought to tell them! Together, we can reach the blind and foolish world by giving them sight and understanding through the Gospel!